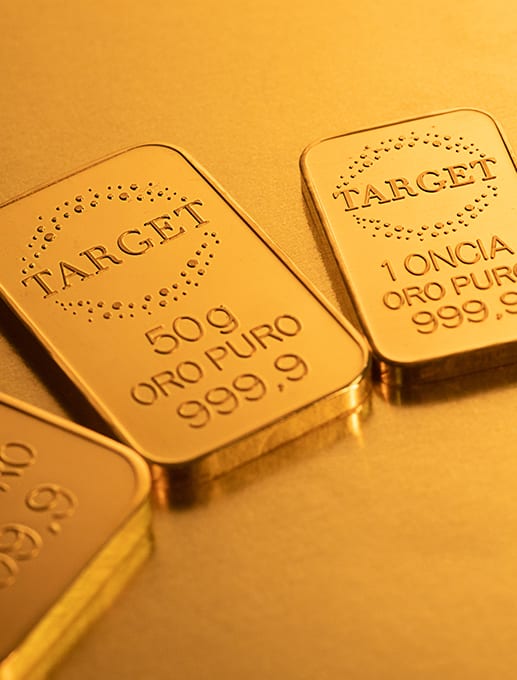 Target S.r.l.
Investment-grade
bars and coins.
Investing in gold, precious metals and coins is the most convenient, secure solution: gold is a physical investment that is accessible to all, long-lasting, and sure to increase in value with time. It's a safe haven: while crisis threatens investments and savings, gold increases in value over time, protecting your capital against devaluation.
BENEFITS
Why invest with us?
Immediate liquidity.
You can convert your gold into cash at any time, in any currency, on the basis of global purchase and sale prices.
It's easy to store.
A 1 kg gold bar is smaller than an Iphone.
It's not subject to VAT.
It's not subject to declaration of possession, only to capital gains tax when sold.